REGISTER ON THE EVENT WEBSITE NOW
The annual MAHSE STP Research Day returns in June 2021 as a completely online event. After the disappointment of cancelling our 2020 event, we'd like to invite 2020 graduates to attend this years event as well.
The MAHSE STP Research Day celebrates the achievements of trainees who have completed the STP. It showcases the excellent Research and Service Improvement that trainees have undertaken during their time on the programme, and allows trainees from earlier cohorts to see the types of activities that they could undertake.
The Scientist Training Programme (STP) is an intensive training programme and successful completion should be celebrated. Those trainees who have been on the programme in the 2019/20 and 2020/21 academic years, and those who have supported them through it, should be proud of their achievements in such unprecedented times.
The MAHSE STP Research Day is usually an annual event, which had to be cancelled in 2020. We have therefore invited trainees who graduated that year as well to join us. The 2021 event is being held online through a fully supported platform. Trainees will be able to present their research and experiences either via poster or oral presentation.
This year we are delighted to welcome Professor Berne Ferry, Head of the National School of Healthcare Science as one of our keynote speakers. We also have trainee presentations from a diverse range of subject areas, their talks will be accessible to a mixed and lay audience. We have posters from a number of subject areas as well.
You are welcome to attend the whole event, or parts of the event depending on your availability. The event will also be recorded and can be viewed on the platform after the day. Please register for the event to hear details of this. To register just follow the link at the top of the page to the event, supported by Shocklogic.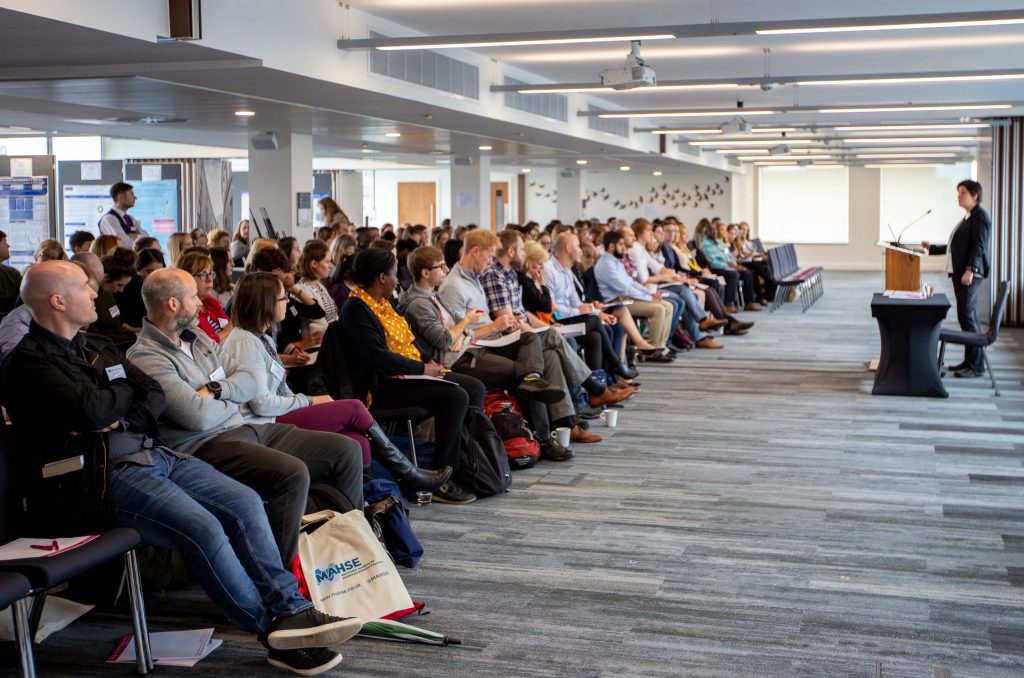 MAHSE STP Research Day 2021 – Registration Open