During the summer, MAHSE awarded over £90,000 of funding to healthcare science staff undertaking service improvement and innovation projects in NHS Trusts across the North West.  The funding is intended to facilitate the career and professional development of healthcare science staff by enabling them to carry out projects that improve patient care through making innovations in healthcare science and service delivery.
Find out more about our current fellowship holders and their projects by reading the biographies below.
Stefana Apetroaei, Senior Clinical Physiologist, University Hospital of South Manchester NHS Foundation Trust
Stefana gained her degree in Clinical Measurement at Dublin Institute of Technology, Republic of Ireland and specialised in Respiratory Physiology. Stefana has 4 years experience working at Leeds Teaching Hospital and Manchester University Hospitals.
Stefana is responsible for performing specialist diagnostic investigations with an interest in Cardio-Pulmonary Exercise Test and the 'pre-operative assessment programme', maintaining laboratory standards, and training junior members of staff. As a senior physiologist, Stefana's role encompasses teaching students on the Practitioner and Scientist Training Programmes and implementing IQUIPS accreditation for the Lung Function Department.  Stefana's research interests are focused on the role of pulmonary function in the post-operative assessments performed prior to major surgery. In 2017, Stefana embarked on a Masters of Research through the MAHSE fellowship scheme with a view of improving current clinical practice.
Project: Exercise Testing in Thoracic Surgery
National guidelines recommend that the pre-operative assessments must be performed prior to thoracic surgery for risk stratification. As hospitals endeavour to follow these guidelines, increasing pressure is placed on departmental resources.  Current risk assessment tools include cardio-pulmonary exercise, lung function and shuttle walk tests. The aim of this study is to determine the best predictors of complications associated with thoracic surgery including dyspnoea, quality of life and mortality risk.  Logistic regression analysis will be performed to determine the correlation between these tests and post-operative outcomes.  By identifying the best predictors of post-operative complications, it is hoped that the risk-stratification process may be streamlined, decreasing surgery delays, patient burden and NHS costs.
Michael Dubec, MR Clinical Scientist, The Christie NHS Foundation Trust
Michael is an MR Clinical Scientist working at The Christie in Manchester, one of the largest cancer treatment centres in Europe. Michael did his Scientist Training Programme at The Christie and MSc at Liverpool University with his dissertation focussing on errors in DCE-MRI. He obtained an MSc in Medical Radiation Physics and a BSc in Physics prior to this. Michael's work interests include MRI for radiotherapy treatment planning, MRI for oncology and paediatric MRI. Michael is also developing imaging protocols on the MR-Linac for MR image guided radiotherapy as part of the Elekta Unity International Consortium.
Project: Measuring Reproducibility of Magnetic Resonance Diffusion Weighted Imaging for MR treatment planning and MR-Linac systems
Diffusion weighted Imaging (DWI) allows the diffusion of water molecules in tissue to be assessed. Molecular diffusion is different in healthy tissue compared to pathological tissue because of cell density and microstructure. In general, highly cellular tissues like cancerous tumours exhibit greater diffusion restriction than healthy tissues. The amount of diffusion restriction can be evaluated using DWI – apparent diffusion coefficients (ADCs). However, MRI hardware and scan parameters can affect the ADC values obtained. With the MAHSE funding, I will use a quantitative DWI phantom to assess accuracy and reproducibility of ADCs between MR scanners and the MR-Linac. Ideally, in the coming years we would like to image patients with DWI on the MR-Linac so that we can obtain information about tumour changes at multiple points during treatment allowing us to adapt radiotherapy if necessary. Hence, we need to be confident in the DWI information we obtain.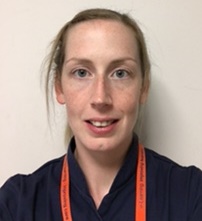 Stephanie Hawthorne, Critical Care Scientist, Central Manchester University Hospitals NHS Foundation Trust
Stephanie Hawthorne completed the Scientist Training Programme  in Critical Care in 2016. Following her training she was employed as a senior critical care scientist within Central Manchester Foundation Trust working across the adult, paediatric and neonatal intensive care wards. During training and her first year post qualification Stephanie has developed a keen interest in research and service improvement. Stephanie is delighted to be awarded funding for a project which will allow her to put some of her department's ideas into practice in order to benefit patients.
Project: Expansion of Cardiopulmonary Exercise Testing Team within CMFT to Include Critical Care Scientists in Order to Increase the Capacity of the Pre Surgical Testing Service
Cardiopulmonary exercise testing (CPET) is a procedure which can be used to identify the level of risk a patient may be exposed to during and after major surgery. It is used in order to predict these risks especially for patients with known cardiac and respiratory conditions. It requires the patient to attend a clinic during which they undergo a short cycle (on a stationary exercise bicycle) under the instruction of trained physiologist and a doctor.
This project aims to educate more staff in this area using a group of Critical Care Scientists. These trained Scientists will then work alongside the CPET physiologists currently employed within Manchester Royal Infirmary, resulting in more clinic time available for patients to undergo CPET. This in turn should allow medical staff to determine an individual patients risk before surgery and allow for the patient to be cared for in an appropriate ward after their surgery.
Vignapti Patel, Audiological Scientist, Countess of Chester Hospital NHS Foundation Trust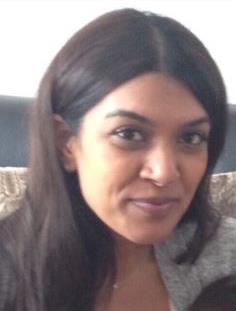 Having completed an MSc in Audiology Vignapti trained in Greater Manchester under the CCC scheme, worked as a Band 5 audiologist, then completed her clinical scientist training at Glan Clwyd Hospital, undertaking the HTS in 3 clinical modules (Adult rehabilitation and first line diagnostics, Paediatric assessment and Balance assessment and Rehabilitation) and 2 non clinical modules (Research Methods and Service Development). In her current job Vignapti has a varied clinical role with routine clinics in balance assessment, paediatric assessment and rehabilitation, and adult diagnostic and rehabilitation.
Project: Development of Audiology-led Vestibular Rehabilitation and Benign Paroxysmal Positional Vertigo (BPPV) treatment services at the Countess of Chester Hospital
This project aims to implement Audiology-led Benign Paroxysmal Positional Vertigo (BPPV) and Vestibular Rehabilitation clinics. Currently patients with BPPV are treated by ENT and patients requiring Vestibular Rehabilitation are referred to Physiotherapy by ENT; due to ENT capacity this has resulted in long wait times for patients.  An Audiology-led BPPV service benefits patients with shorter waiting times, relieves ENT capacity pressures and is cheaper to run than the current consultant led clinic. An Audiology-led Vestibular Rehabilitation service utilises the expertise of clinicians specifically trained in Vestibular Science improving patient outcomes, reduces patient wait times, improves continuity as patients see fewer clinicians, and is cheaper than the current pathway. To manage the increased capacity into Audiology a member of staff will be trained in BPPV treatment and Vestibular Rehabilitation with their clinic time backfilled. The success of these services will be evaluated with patient wait times and patient satisfaction surveys.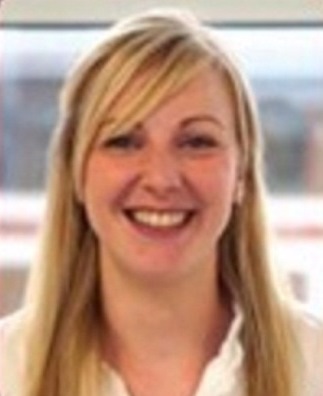 Julie Reading, Audiologist, Central Manchester University Hospitals NHS Foundation Trust
Julie began her Audiology career at the University of Manchester in 2009 where she completed her Masters in Audiology. She later commenced her clinical training at Manchester Royal Infirmary and completed the three core modules of the British Academy of Audiology (BAA) Higher Training Scheme. She was subsequently offered a permanent position in the same department and has been working in this role for the past four years, specialising in adult hearing and balance assessment and rehabilitation. She has a particular interest in improving service provision for those affected by balance disorders.
Project: A multi-disciplinary case series to retrospectively investigate how patients with migrainous elements to their dizziness symptoms are managed within Audiology, ENT and Neurology
Dizziness and migraine are common complaints encountered in Audiology, ENT and Neurology outpatient clinics. The combination of both symptoms is particularly debilitating and this is now recognised as a separate diagnostic entity, termed vestibular migraine or migraine-associated vertigo (MAV). It is extremely difficult to differentiate those with vestibular migraine from those with non-migrainous dizziness and coincidental migraine and there is a lack of quality research on the efficacy of different treatments to inform management decisions. The aim of the project is to develop standardised protocols to guide diagnosis and management of this patient group across local multi-disciplinary services, leading to a more streamlined patient journey and avoidance of unnecessary appointments and long waiting times to appropriate treatment. This will be achieved through increased collaborative working with local Neurology and ENT departments and a review of the journey and outcomes of a sample of patients with both dizziness and migraine.
Prawin Samraj, Scientific Officer, Salford Royal NHS Foundation Trust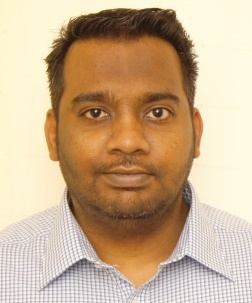 Prawin Samraj qualified with a BTech from Bharath University and MSc (Biomedical Engineering) from the University of Dundee in 2011. Since joining the Medical Physics department within Salford Royal NHS Foundation Trust, he worked for the Medical Equipment Management Service, and since 2013 the Clinical Engineering Research and Development Unit. His role as a R&D engineer is primarily designing and developing instrumentation including software for clinical thermal imaging and UV phototesting systems and clinical research systems including physiological measurement systems(ECG, EMG, pressure etc), laser control systems and image processing software for the production of 3D printed models for surgical planning.
Project: Development of a new cost-effective and innovative telemonitoring system for  COPD patient supported discharge schemes
The chronic obstructive pulmonary disease (COPD) assessment and Support Team (CAST) at Salford Royal NHS Foundation Trust (SRFT) provide an early supported discharge scheme, taking COPD patients out of the hospital to be cared for in their own home with the aid of tele-monitoring. This increases patient comfort and reduces the strain on hospital bed availability which is critically needed for treating acutely ill patients.
The CAST team provide patients with a set of 3 different devices to measure blood pressure, blood oxygen and temperature as part of tele-monitoring service; however the current system not ideal in regards to costs and ease of use for patients. This project would address these issues with the development of an innovative compact integrated COPD monitoring station designed specifically for the needs of the CAST team and with their input driving the design and development of the device.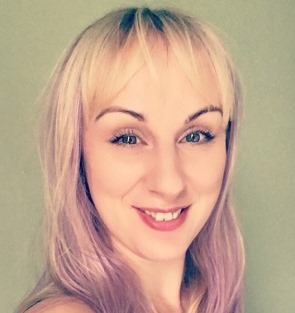 Christine Tooze, Specialist Biomedical Scientist, Lancashire Teaching Hospitals NHS Foundation Trust
Christine was awarded a BSc (HONS) in Biomedical Sciences (1st class) at UCLAN, won the Institute of Biology prize and completed state registration as a biomedical scientist in 2006. Christine became a bank biomedical scientist (BMS) at Royal Preston Hospital (RPH) in the microbiology department, until she gained a position as a BMS in the Immunology department at RPH in 2007. Christine was awarded a specialist diploma in clinical immunology in 2015 and now works as a specialist BMS within immunology.
Project: Allergy Assist: An artificial neural network to aid the diagnosis and management for allergy patients 
The UK prevalence of symptoms suggestive of allergic disease is amongst the highest in the world. Allergy costs the NHS >£1 billion p.a. The investigation of allergy is complex, its understanding in primary care is limited and allergy services are grossly inadequate.
'Allergy Assist' (AA) is an artificial neural network to aid the diagnosis and management for allergy patients. It will provide an opportunity to standardise clinical pathways and support decision making throughout the investigation of patients with allergy in primary care.
Diagnosis of allergy is heavily directed by individual patient clinical history, AA utilises presenting symptoms and medical history to direct requesting of relevant allergy tests. The test results and history are combined to produce an evidence-based report that will guide clinicians through the interpretation including a bespoke patient management plan. The benefits will be to reduce costs associated with inappropriate diagnostic tests and promote a one stop allergy solution.
Meet our 2017 Service Improvement & Innovation Fellowship Award Holders