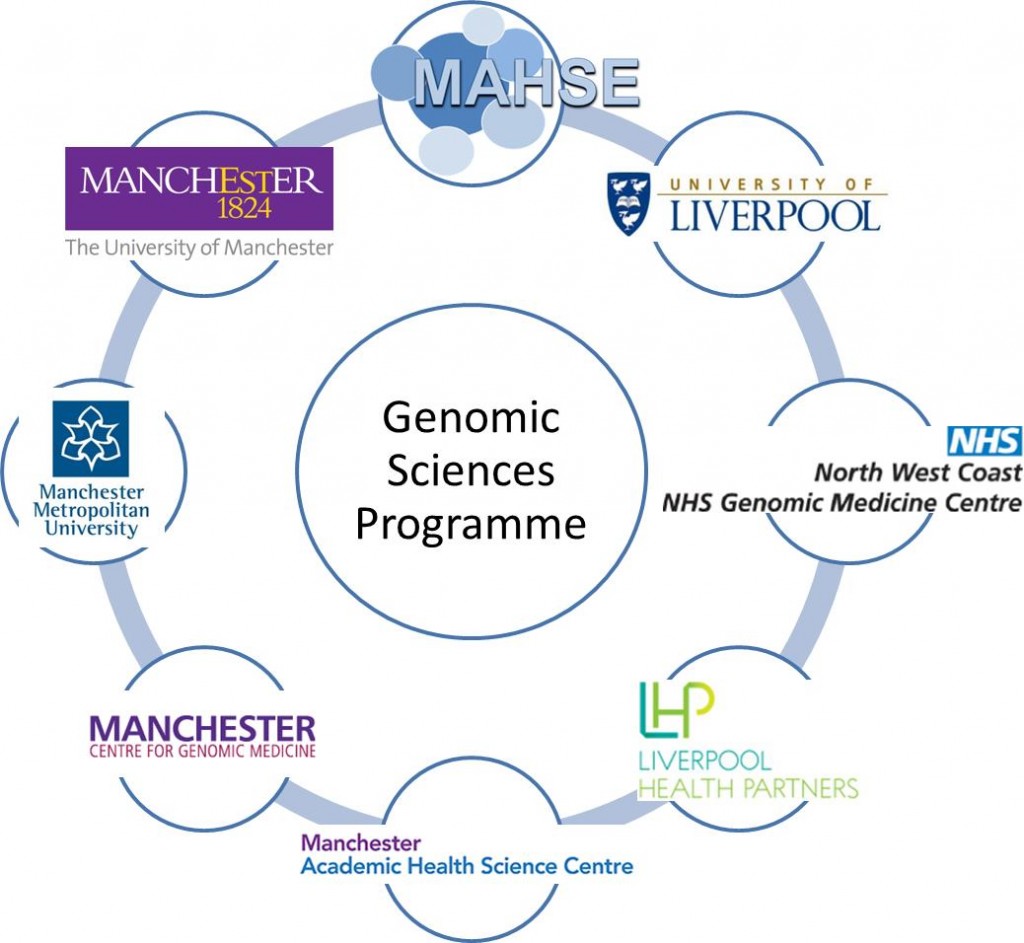 Manchester Academy for Healthcare Scientist Education (MAHSE) are pleased to announce that the University of Manchester have successfully been awarded the MSc Clinical Science (Genomic Sciences) programme. The course currently has two pathways, Genomics and Genomic Counselling, and will be taught from September 2016. Trainees on the course will graduate from The University of Manchester, but there are a number of partners involved in the programme including Manchester Metropolitan University, University of Liverpool, Liverpool Health Partners, Manchester Centre for Genomic Medicine and the North West Coast NHS Genomic Medicine Centre. This course is only open to trainees on the Scientist Training Programme (STP), who are recruited through the National School of Healthcare Science (NSHCS).
Genomic Sciences is the eighth discipline within the Scientist Training Programme that sits within the MAHSE partnership, and trainees will be able to benefit from the wealth of experience that the MAHSE partner Universities have in delivering educational programmes to healthcare scientist trainees.
Trainees who have recently received offers from the NSHCS for the Genomic Sciences programme will be contacted by the MAHSE admin team at the beginning of July with further information about their course, including how to register. We are in the process of updating our website with further information for supervisors of new trainees. If you have any questions, please contact admin@mahse.co.uk.
MSc Clinical Science (Genomic Sciences)